July 3rd, 2018
Posted by athanne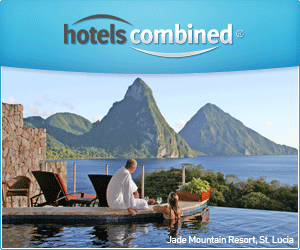 To discuss the topic of Sin, we refer to Romans 3:10 which states,  It is written that there is no one who is righteous not even one.  All of us  have sinned and fall short of the glory of God. Business Training in Kenya has more information on this.
Sin can be viewed into two categories.  These are original Sin and committed Sin.
Original Sin
This sin is the root of all human sufferings.  It occurred in the Garden of Eden (Genesis 3:1-6).   Originally, there was no sin in the world.   God had a very close fellowship with human beings.  This is written in Genesis 1:27-28.  Satan knowing his final destiny to be thrown into Hell deceived the fast human beings and caused them to sin.  They ate from the tree which the Lord had warned them not to eat. They did so after the Devil planted unbelief in them.  They disobeyed God and immediately got separated from God and became children of the devil (John 8:44).
We continue to sin because we have a sinful nature which we inherited from dam and Eve.  Human beings have no choice but to continue to sin since they are captives of the Devil (John 3:8). In sin, human beings have no choice but to be cursed.
       Effects of Original sin
This Sin led to curses and it is the one that is leading all mankind to Hell (Mathew 25:41).  All who have not solved their original sin problem are dead spiritually.  Ephesians 2:1, states that, as for you were dead in your transgressions and sins.
The Lord had warned Adam and Eve that the moment they eat from the tree of knowledge of good and evil, they would surely die.
Every human being born between a man and a woman has inherited the original sin.  This is because Adam was a representative person for all human beings.
The way to solve Original sin Problem
The original sin problem can never be solved by a sinful person or through physical solutions.  Only a spiritual solution can work.   In order to solve this sin problem, Jesus Christ took a physical body to save man kind (John 1:14).   He was born of a virgin just as it had been prophesied (Isaiah 7:14).  Being born by a virgin through the power of the Holly Spirit was evidence that Jesus did not inherit the original sin.  Only sinless blood could solve human beings sinful nature.
In preparation for Jesus' death on the cross, the Lord instructed the Israelites to offer sacrifices of blood.  The Bible tells us that without the shedding of blood there is no forgiveness of sin.  All who offered blood sacrifices in the Old Testament were saved and justified.   Jesus declared in John 14:6 "I am the way the truth and the life no one comes to the father except through me".   He is the only way for man kind to meet God and the only truth that sets free from sin all who believe in him.   Jesus again said in John 8:32, that you will know the truth and the truth will set you free and you will be free indeed.
Jesus did not come to be served but to serve and to give his life as a ransom for many (Mark 10:45).  He paid for the sins of his chosen people. (Mathew 1:21) "She will give birth to a son and you are to give him the name Jesus for he will save his people from their sins.  When he was dying on the cross, Jesus said  "It is finished (John 19:30) He finished the work of solving sin problem.   Every one who believes and accepts this Jesus in prayer, he receives and enjoys the finished redemptive work of Jesus Christ.  He becomes a child of God having been born again from above. (John1:12-13).   To such a believer, there is now no condemnation.  The low of the Spirit of life sets him/her free from the law of sin and death (Romans 8:1-2).  One becomes a new creation who will never perish (2Corrinthians 5:17).  You cross from death to life (John 5:24).  With Christ, you are assured of eternal life (John10:28-29, 1John5:11-13).  This does not depend on your dos or don'ts.  It fully depends on the Lord who chose you (Ephesians 1:4).  He is the one who began a good work in you and will carry it to completion until the day of Christ Jesus (Philippians 1:6).  I can now conclude the original sin matter by stating that once you solve it by believing in Jesus Christ and accepting him as your savior and master of your life, you shall never perish and are assured of eternal life.
Committed sin
There are sins that we commit as we lead our walk of faith.  These kinds of sins must be solved or else their effects will time and again be manifested.   It is interesting to note that these sins do not lead us to Hell but will become hindrance to our prayers and blessings.   Isaiah 59:1-2, states that, surely the hand of the Lord is not too short to save, nor his ear too dull to hear.  But your iniquities   have separated you from your God; your sins have hidden his face from you, so that he would not hear.
How to deal with committed sins
If we claim to be without sin we deceive our elves and the truth is not in us.  If we confess our sins, he is faithful and just and will forgive us our sins and purify us from all unrighteousness (1John 1:8-9).
1). Sin has to be confessed
2). Believe in the sanctifying power of Jesus Christ for our sin Acts 10:43
All  the prophets  have testified about him  and indicated that  every one who believes in him receives forgiveness of sins through his name.
3). Believe in the interceding work of Jesus Christ for our sins.
1John 2:1 states  to the  dear children, he will  write this to them  so that they do not sin.  For the ones who sin, we have one who speaks to the father in our defense –Jesus Christ the righteous one.
As discussed above, Christ is the solution to both the original and the committed sin.