November 11th, 2017
Posted by athanne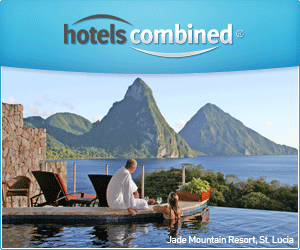 Safety of Employees in Kenya must be maintained in every workplace. Workers are faced with many dangers while working, which sometimes can be fatal or lead permanent disability. Many organizations do not take care of the workers and will not even compensate them when they get injured. Therefore, it is the aim of the government of Kenya. Business Training in Kenya has more articles.

Safety of Employees in Kenya
Many organizations are still far from maintaining the standard Safety of Employees in Kenya. There are many accidents that are happening in work places that leave the employees badly injured to a point of not being able to work again and sometimes they get killed. Irrespective of the many accidents cases in the workplaces, organizations are reluctant to provide Safety of Employees in Kenya.
Work place accidents are reported to be the second most type of disaster after road accidents. The industrial accidents become the most common among the work place disasters in Kenya. Most of the Kenyans industries are ignorant of the workers safety and they are aimed at increasing the profits by avoiding such costs. Other working places are ignorant of the employees' safety even after experiencing some disasters such as fires.
Therefore, it is important that the government of Kenya put some strict measures and law that must be followed by all the organizations or any work place for the matters on Safety of Employees in Kenya.
Ways of Maintaining Safety of Employees in Kenya
Unless measures are taken in bringing Safety of Employees in Kenya, workers will continue suffering and dying in the hands of ignorant and greedy employers. The following exercises ensure that there is Safety of Employees in Kenya;
The organization should set effective controls that will prevent workplace accidents. All workers should also undergo training on how to prevent accidents.
The organizations should also appoint a person who will be involved in the safety plans. The person should also ensure that all the organization and the workers are all familiar with the safety requirements of the government
A thorough examination should be done in the Work place to ensure that there are no chances for an accident occurring
Guidelines and procedures for keeping workplace safety should be given to all employees
First aid education on common cases must be given to all workers
Promote Safety of Employees in Kenya by giving rewards to workers who get zero accidents when working
Importance of maintaining Safety of Employees in Kenya
When organizations and workers come together to maintain Safety of Employees in Kenya, they get the following benefits
Accidents cases are reduced
Employees are protected from injuries and deaths
The organization reduces medical costs for the injured employees
The organization avoids legal actions from the workplace victims
The workers productivity increases because they do not have any fear in working
Conclusion in Safety of Employees in Kenya
Safety of Employees in Kenya should be observed in all workplaces. Many employees get injuries and sometimes die at the hands of their employers who are reluctant in providing accident free workplaces. Therefore, strict measures in the organizations to ensure that there is maximum Safety of Employees in Kenya.