June 19th, 2018
Posted by athanne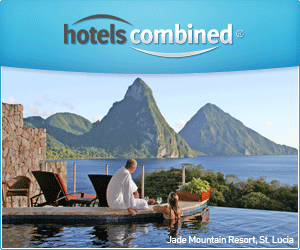 This article gives an overview of the  Redpeg Marketing company.  It is a Promotions,  experiential marketing and full-service award winning Company. It specializes in the execution and design of brand building experiences which form lasting relationships between brands and their clients. Read more articles in Business Training in Kenya.
It was started in 1995 as experiential marketing company. The company gives their campaigns room to roam. This is how the company attracts the right people there and keeps them on their feet. The company approaches  people from all angles and it also uses all means of communication that match their day to day living.
Redpeg Marketing the company
Redpeg Marketing is an award winning independent marketing and promotions. Redpeg Marketing specializes in providing consumers with an authentic brand experience through unique relationship building activities. Redpeg Marketing is located in historic old town of Alexandria; Redpeg Marketing is few minutes from Washington DC.
Redpeg Marketing has influence national and international clientele through the Redpeg Marketing amazing programs.
 Redpeg Marketing interacts with 15 million people every year. The Redpeg Marketing events and experiential campaigns communicates the brands truth. Through communicating the brands truth Redpeg Marketing
Develop an emotional connection between the consumers and the brand. Redpeg Marketing has built an impressive stable flow of clients, since Redpeg Marketing has been guided by the philosophy that any marketing agency can cause a reaction but only great ones can change behavior.
Redpeg Marketing unites brands with consumers by touching people on an emotional level while delivering incredible impact, powerful influence and lasting outcomes. To unite the brands with consumers in such a level, Redpeg Marketing builds extraordinary experiences. Redpeg Marketing use electronic, moth to mouth and nation wide promotion tours in the overall brand strategy; Redpeg Marketing reinforces brand loyalists hence tuning the first brand consumers to be the brands promoters or marketers.
Significance of Redpeg Marketing programs.
Redpeg Marketing has understood the overall market place, where traditional advertising is not doing so well, television advertising is relatively ex[pensive, direct mail is not encouraged, web based advertising is defining itself and on the other hand the budget is thin. Therefore the brands have turned to experiential marketing which leaves Redpeg Marketing to an advantage.
Redpeg Marketing has expressive research understanding the market place, advanced technology and surpassing marketing knowledge and the Redpeg Marketing ability to interact directly with consumers in a truthful, targeted, impact and cost effective way, is leading all the marketing agencies.
 Redpeg Marketing top clients
Anheuser- Busch                               5.     Army National Guard
Del-Monte                                         6.    Texas department of Tourism
GEICO                                               7.    Rosetta stone
Dial
Choice Hotel International                 8.    Johnson & Johnson
Conclusion  on Redpeg Marketing
Redpeg Marketing is highly respected by the media as innovative marketing experts. Redpeg Marketing has been found in the marketing trade, on the leading websites and in the top business publications consistently. Redpeg Marketing has won awards including top business publications consistently.
Redpeg Marketing has won awards including a top 25 racking in Promo magazines Promo 100, a constituent position in the Inc. Magazines, 500 and multiple Ex awards from event Marketer Magazine. A best place to work from Washingtonian Magazine is Redpeg Marketing.