January 29th, 2018
Posted by athanne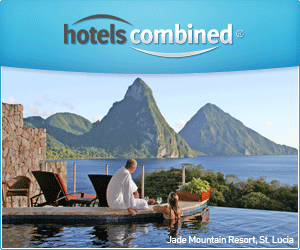 Online Insurance Quotes are now becoming the norm when one wants to purchase an insurance cover.  It has become a helping tool when trying to get what cover to purchase for various needs including, medical cover, auto insurance, home insurance, financial insurance and dozens of other products.
This has in turn forced primary insurance companies to have their presence online in order to serve customer's inquiries. Getting Online Insurance Quotes has become the easiest option for users seeking insurance covers and it has worked well to serve to this end.
 What Online Insurance Quotes Entail
The aggregators of insurance services, where insurance quotes can be derived, are almost everywhere on the World Wide Web. It just takes a few minutes to Google appropriate words and thousands of results will be returned to you. Most common practice is to stick with the results that come up on the first page. This is a good indicator of what people are using to secure good Online Insurance Quotes.
The common feature usually, with Online Insurance Quote sites is that they will give you a general form to fill. What is on the form usually differs with the kind of insurance you are inquiring about. Then, once you submit the information, they will return with options to choose from. Some will supply your information to various providers and then the providers will personally contact you. Some will give you results based on what is in their database at the moment.
Although this is an easy way of getting Insurance Quotes Online, phone call follow ups is needed. Most of the time some offerings may not exactly reflect the quotes that come up on search Online Insurance Quote services.
 Advantages of Online Insurance Quotes
-        Saves time: It definitely saves you time. Rather than manually going to all of the service providers, filling in their forms and waiting for their response, you could get an Online Insurance Quote from one place and get over and done with the searching. Most of the services take minutes to get you results.
-        Saves money: Most companies that are on the online insurance quote services know that they are competing closely with rivals. This means that they would love to offer you packages that are competitive.
-        Gives a clearer picture: Comparing quotes from one glance might give you a clearer picture of what each company is offering and who has the advantage over the other. This in turn helps you to an easy decision making process.
-        Most wok with solid insurance companies: Most Online Insurance Quote sites would want to maintain their accountability and integrity online by working with formidable and known companies in the insurance sector. But whenever in doubt, you can always do your follow up on the reputations of such establishments.
-        Customer care can be sought online: This is one big advantage, that customer care can be sought online. This gives you an avenue to ask as many questions as possible to achieve a good policy cover.
-        Less paper work: Having your quotes digitally definitely means that you will avoid the clutter that comes with hard copy brochures and forms.
 Choosing a Suitable Provider from Online Insurance Quotes
It is sensible that you take your time to research on the companies that have been recommended to you. As pointed out earlier, most Online Insurance Quote sites work with well known insurance companies and hence, your worries of working with quacks can be averted. However, reading terms and conditions on their policies enhance your chances of getting good quotes. So whenever you are in need of an insurance policy, why don't you avoid the hassle and opt for an Online Insurance Quote? And thus information of  Online Insurance Quotes