October 31st, 2017
Posted by athanne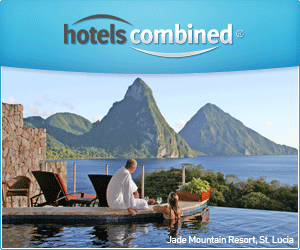 This MSIS degree is designed for people who are involved in managing information technology, especially the information systems development process. Business Training in Kenya has more articles
The course of study in the degree is concentrated around the Information Systems discipline, The modules contained in it include; Systems analysis, Systems design, Data Communications, Database design, and Project management.
Master of Science in Information Systems Management: Degree Synopsis
Given today's abundant computing, organizations have a dire need for people who understand, in depth, both computers and business. The most successful technology leaders are those with profound know-how in technology and business strategy. Successful new technology products and information systems constantly syndicate technical quality and smart business strategy. Developing these systems necessitates widespread communications among technical developers, business managers and users.
The Master of Science in Information Systems (MSIS) program lays emphases on training scholars in the core concepts of computing and business so graduates can progress fruitful careers in management positions that entail profound technical skills.
Careers aligned with this degree include;
At software vendors which entails; Product manager, Requirements analyst, Programming team leader.
In Information Technology (IT) departments: CIO, VP IT operations, Systems architect, internal requirements analyst, Development team leader.
At consulting companies: Strategic technology consultant
It projects are the last course that MISIS students undertake, the course offers scholars real world experience understanding and solving IT solutions to business problems via participation in a set of team projects at clients such as local corporations, non-profits and government agencies.
Master of Science in Information Systems Management

: Programme outline

MSISM programme aims to offer a bridge between technology and management, by giving scholars the knowledge and skills needed in order to be an effective manager in an Information Systems-rich environment. It is suitable for those persons intending a move into or already occupying managerial positions in an IT-related field.

The core and elective modules of the master degree are tailored in a way that updates the scholar on theoretical and practical knowledge of Computer Science, for example in Software Engineering or Systems Analysis. While as the same time, it will grow the business skills conventionally covered by an MBA, such as Managing People and Project Management.
Master of Science in Information Systems Management: Core Modules
The degree's main modules revolve around these modules;
Computer Structures
Professional Issues in Computing
IT Project Management
People, Technology and Management
Managing Organisational Resources
Marketing Management
Dissertation
Flexible, customisable times and units within the degree enables scholars to develop the core leadership and management skills covered by the MBA, while paying special attention to the needs of managers in IS-rich environments.
[youtube_video id="px9ROXe7eLc"]
Thus it is safe to say that the Master of Science in Information Systems Management degree brings a wealth of experience and expertise to the industry or organization the scholars is going to work or manage to lead. And thus information on Master of Science in Information Systems Management
Posted in :
ICT
Tags:
careers in management positions
,
concepts of computing and business
,
Information Systems discipline
,
Information technology
,
Master of Science in Information Systems Management
,
Master of Science in Management Information Systems Management
,
Project Management
,
Software Engineering or Systems Analysis
,
technology and business strategy
,
technology and management
,
technology products and information systems