June 19th, 2012
Posted by athanne
Recruitment in Kenya is a very important aspect. It is a set of activities that attracts qualified pool of potential candidates from whom the organization can select. It involves searching for prospective employees, stimulating and encouraging them to apply for jobs in the organization. f
Sources of Successful Recruitment in Kenya.
There are two sources of recruitment in Kenya
Internal sources,
External sources.
Internal Sources of Recruitment in Kenya
An internal source of recruitment in Kenya is where the organization fills the vacant position with an employee within the organization. It occurs when an employee is transferred or promoted.
Process of approach of internal sources of labor in Kenya
Informal search- Informal search is a source of internal recruitment in Kenya. Here there is no advertising. The management consoles without declaring the post vacant and appoints someone to the position.
Skills inventory-This is a source of internal recruitment where the approach is based on past performance. The employee who is considered to have the best skills and experience with regard to the job is considered suitable for the job and is therefore appointed.
Job posting declared vacant- interested employees within the organization can apply for a vacant position under normal procedures.
Advantages of internal recruitment in Kenya
The advantages of internal recruitment in Kenya are;
Improved employee morale- shows that management is appreciating you over people from outside.
Effective selection assessment- management will be more comfortable because they understand weakness and strength because of past records of employees.
Promotes loyalty among the employees which in turn enhances job security.
Reduces training needs- internal persons are already acquitted to the policies of the organization.
Reduces cost of recruitment and also time frame taken for the selection of the best candidate.
Enhances employee commitment to the organization.
Reduces labor turn over.
Disadvantages of internal recruitment in Kenya
The disadvantages of internal recruitment in Kenya include;
Reduces supervisory efficiency.
Reduces motivation since there is no diffusion of new ideas to the organization.
Promotion is most based on seniority which doesn't consider the skills of the employees.
Likely to be influenced by the subjective likes and dislikes of the organization.
Possibility of internal sources drying up.
External Sources of Recruitment in Kenya
External sources of recruitment in Kenya are sources outside the organization. These sources include:
Employment agencies–Employment agencies as external sources of recruitment in Kenya firms that are specialized in this area maintain up to date data of job seekers in Kenya.
Executive recruitment farms- This handles only professionals and top executives. They are normally affiliated to professional bodies. Their main function is to select applicants for their clients i.e. price water house coopers.
Schools and colleges – Schools and colleges are external sources of recruitment in Kenya. This is used to recruit candidates for entry jobs. The firm pays a visit to such institutions and talks to the final your students then invite them to apply for jobs in their company.
Walk-ins –Walk-ins are external sources of recruitment in Kenya where people visit any organization enquiring about jobs. They normally leave their application and contacts in the organization.
Referrals- This is another source of external recruitment in Kenya. Referrals are people to whom the organization is referred to by its existing employees, clients or associates. They may be used for skills that are in short supply.
Poaching- This is where organizations in Kenya approaches employees in other competing organizations to apply for jobs in their organization.
Advertising in the newspapers is another source of external recruitment in Kenya.
Trade unions.
Government agencies like labor offices are also external sources of recruitment in Kenya.
Employer associations like the Federation of Kenya Employers (FKE). They advise the employers on what to do when they need more employees.
Advantages of External Recruitment in Kenya
The advantages of external recruitment in Kenya include;
The firm will have a wide variety to choose from because there are many applicants.
There will be respect of work differences since there will be no social bonding.
There will be flexibility enhancement. External persons who may not have participated in the making of existing policies will be willing to implement changes when need arises.
External recruitment brings people with new ideas, methods and strategies that are beneficial especially recruited from superior competitors.
Disadvantages of External Recruitment in Kenya.
The disadvantages of external recruitment in Kenya are;
expensive in terms of time and money due to advertising
it will reduce employee satisfaction
the process may become complicated if the potential recruits or employees are many and with diverse attributes
increase the rate of employee turnover in the org as employees will seek upward mobility elsewhere
new employees with long working experiences in other org are likely to influence the org culture and work ethics
Selection in Kenya
Selection in Kenya is also another process that is very essential to businesses in Kenya. It is the process of choosing the most the potential candidate from the pool developed during the recruitment process. Selection in Kenya is aimed at sorting out the less potential to eventually end up with the most suitable candidates who can meet the organization requirements. The following things should also be taken into consideration when doing selection in Kenya;
company policy
availability of money devoted to selection
level and complexity of the job
possible consequences of poor selection
number of applicants
Model Procedure for the Effective Selection Process in Kenya
There is no specific procedure for an effective selection process in Kenya. The one below is an effective selection process that can be used in Kenya.
Shortlisting of candidates and inviting them for interview.
Preliminary interview.
Filling of application forms.
Actual interview.
Selection tests.
Investigating the candidate's background.
Medical examination.
Appointment.
Shortlisting of Candidates and inviting them for Interview
The first step of the selection in Kenya is shortlisting of candidates and inviting them for interview. It is done to determine those who meet the minimum requirements for the job. It involves compiling the received applications against job specification.
Preliminary Interview
Another step to take for selection in Kenya is preliminary interview. It may be done by Human Resource manager with assistance of a section head. The main aim is to confirm the accuracy of the information. It is also a forum where the candidates are informed about the nature of the job.
Filling of Application Forms for selection in Kenya.
These are forms used to briefly summarize the candidate's information e.g. name, contact, education background, marital status, experiences, gender, etc. These forms save the selection team time that could be spent going through the application. This forms a framework around which the interview is build. The form will be kept as a record of the employee's background.
Actual Interview
Another step of selection process in Kenya is actual interview. It is a direct confrontation between the interviewer and interviewee. It serves as an attempt to secure maximum amount of information from the candidate to determine suitability for the job.
Types of Interviews in Kenya
Structure interview (pattered) – involves advance preparation of the questions to be asked and info to be sort from the candidate. Also outline how the interview should be conducted and how much time to be allocated to each candidate.
Unstructured (free) interview- relatively unplanned interview where the panel asks general questions and the candidates can answer them for a relatively longer time.
Stress interview- the panel assumes a hostile role towards the applicant and by asking questions and making comments which are likely to annoy or frustrate the candidate.
Semi – structured interview- where the questions on key areas are prepared in advance but it allows free discussion i.e. doesn't follow a strict pattern and is not so free.
Group discussion interview- where a group rather than individuals are interviewed. The group is given a case analysis to handle and make decisions within a given time frame. The objective is to see how individuals perform in a particular task situation.
Selection Tests in Kenya
This is another step of selection process in Kenya. These tests are carried out on candidates successful in the previous stages. The types of tests carried out include:
Intelligence or aptitude tests- designed to measure the potential talent and abilities to learn given proper training. They are used where the candidates are inexperienced and untrained. There are two types of intelligence tests;
General mental ability- tests mental capacity, memory, speed of thinking, etc.
Special aptitude- measure special abilities, talents and skills on a particular subject area.
Achievement tests – used on experienced employees. Tries to measure the knowledge of the job and confidence of employee doing the job
Personality tests- aimed at measuring non intellectual characteristics that affects performance e.g. values, emotions, maturity, motivation.
Vocational tests – tests the candidates likes and dislikes in relation to the job i.e. recreational activities, hobbies, etc. this helps to identify interest that may help one develop a career and to access if such a career is within the organization.
In basket tests- in tray and out tray in office.
Leadership group discussion-give a group base.
Situational tests- Are designed for selection in Kenya to test the ability to cope with situations or conditions on the job. They are normally conducted on a real job situation. There are two types:
In basket tests- used to test the administration abilities of the candidate by giving him or her in basket of documents. The candidate will be provided with info on the org and be asked to handle them in the most appropriate way.
Leaders' group discussion – used to test the supervision qualities of an applicant. The group is put together and given a problem to solve so as to identify individuals with most constructive ideas, who are most influential over others and those with the best communication skills.
Investigate the Candidate's Background
Investigating the candidate's background is a key step for selection in Kenya. This involves seeking information about the candidates past that might have influence on his present or future. The main purpose is to get independent info on the candidates working ability co-operation, in dependability, innovativeness, creativity.
Medical Examinations
This is also done in selection in Kenya. It is conducted to determine the suitability of the candidate on the basis of medical and physical fitness. It will also reveal any medical complications that may require treatment and will enable the organization to develop a medical history for the employee.
Appointment
The appropriate candidate is selected and appointed after these series of steps in the
Find more information on Kenya in Business Training in Kenya
Conclusion on how Recruitment and Selection is done in Kenya
Recruitment and Selection are very essential for effective running of businesses in Kenya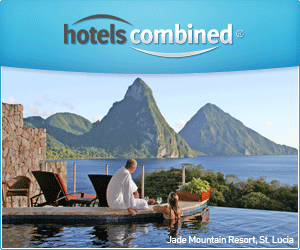 Incoming search terms: