April 9th, 2018
Posted by athanne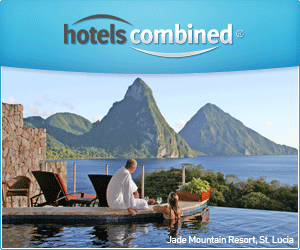 God s sovereignty means that he controls every thing and speaks with absolute authority.  A third element to God's sovereignty is his presence with us.  In this lesson, I will expound on the Lordship of God upon his creation centered on his Sovereign control, his sovereign authority and his sovereign presence. Business Training in Kenya has more articles.
I pray that by the end of this lesson, you will come to acknowledge God's sovereignty in every thing that you go through weather good or bad.  The Lord works all things for the good of those who love him.
God s sovereignty seen in his sovereign control
God's sovereignty that is evident in his control has been exposed in so many passages of the Bible.   I will talk about some of these scripture verses.  To begin with, when God comes to Moses and identifies himself as Lord, he comes in power.  He heard the cry of the Israelites, and he comes down to deliver them from the oppression of the Egyptians, with a mighty hand and a strong arm.  He is gracious to whom he is gracious and he shows mercy to whom he will show mercy (Exodus 33:19).  And the Lord said, "I will cause all my goodness to pass in front of you, and I will proclaim my name, the Lord in your presence.  I will have mercy on whom I will have mercy and I will have compassion on which I will have compassion.  The Lord in his sovereign control judges Egypt but saves Israel.  He accomplishes what he intended to do.   Nothing is too hard for him (Genesis18:14).  His word is always full of power (Isaiah 55:11).   It never returns to him empty.  His prophesies always comes to pass (Deoteronomy18:21-22).  Every thing that happens in the world comes from him.  The smallest details of nature are under his sovereign control.   The falling of a sparrow and the number of hairs of your head is all under the Lord's control (Mathew 10:29-30).
Proverbs 16:33, states that, "The lot is cast into the lap, but its every decision is from the Lord."
God's sovereign control is evident not only in the little things but big things too.   He determines what nation will dwell in which territory (Acts17:26).   In God's sovereignty he decides what king to rule, when and where (Isaiah 44:28).  He decides whether the purpose of a nation will stand or fall (Psalms33:10-11).
God's sovereign control is evident in the lives of individuals like you and me.  He knits us together in our mother's womb (Psalms139:13-16).  He decides whether we will travel or stay at home.
God's sovereign control affects even our free decisions.  Joseph's brothers sold him into slavery in order to harm him.  That was their free decision and they are responsible for it.  But ultimately, it was God who used their evil deeds to accomplish his good purpose (Genesis 45:5-8).  He made Israel enemies to hate her (Psalms 105:24-25).  He hardened Pharaohs heart against his people (Exodus 4:21).  He moves Judas, Herod, and Pontius Pilate to bring about death of Jesus (Acts2:23, 4:28).
God in his sovereign control works wonderfully to bring good!  In his sovereign control, God brings about faith and repentance so that we can have eternal life in Christ.
Paul says, "For by grace you have been saved through faith.   And this is not your own doing; it is a gift of God, not a result of works so that no one can boast.   For we are his workmanship created in Christ Jesus for good works, which God prepared before hand that we should walk in them ( Ephesians 2:8-9).
Faith is not something we work up in ourselves.  God gives it to us as a gift.  He opens our hearts to believe Acts 16:14-15).  We belief because he appointed us to eternal life within his sovereign choice (Acts 13:48).   He draws us to him self (John6:44).  Within God's sovereignty, he gives us faith (John 6:65, Philippians 1:29).
It is true that we chose him but he chose us first (Ephesians1:4).
Within God's sovereignty, comes good and bad.  Lamentation 3:37-38, says, "Is it not from the mouth of the most high that good and bad comes?  Romans 8:28, states that in all things the Lord works all things for the good of those who love him who have been called according to his will.  Ephesians1:11, the Lord in his sovereignty works all things according to the council of his will.  Romans 11:36, states that, "for from him and through him and to him are all things, to him be glory for ever! Amen.
God s Sovereignty revealed in his Sovereign Authority
God s sovereign authority states that, God has the right to command his creation on what they must do.
Control means that God makes everything happen; authority means that God has the right to be obeyed.
God's authority is part of his sovereignty and Lordship.  When he meets with Moses in Exodus3, he gives him an authoritative message – Let my people go, that they might serve – which has authority even over Pharaoh (Exodus4:12).  When God meets the Israelites at Mount Sinai, he identifies himself as Lord (Exodus 20:1-2) and then tells them to have no other gods before him.
Jesus asked, "How can you call me 'Lord, Lord' when you don't do the things I say?"
God's authority is absolute.  That means, first, that we shouldn't doubt or question it.  Paul says that Abraham "wavered not" in his belief in God's promise (Romans 4:16-22)
Second, the absoluteness of God's sovereign authority means that his Lordship transcends all other loyalties.  Third, to say that God's authority is absolute, means that it covers all areas of human life.  Paul says that "Whether you eat or drink, or what ever you do, do all to the glory of God "1Corrinthians 10:31.   Every thing we do is either for the glory of God or it is not.  God has the right to order every aspect of human life.
God s Sovereignty revealed in his covenant presence
God s sovereignty as it is revealed in his covenant presence is the third element to God's Lordship.  In some ways this is the deepest and most precious in regard to Gods sovereignty.  God said to Israel that, "I will be your God and you will be my people." God fights our battles, blesses us, loves us and sometimes gives us special judgment because of our sins (Amos 3:2). Most importantly he is with us.  He places his name upon us (Numbers6:27).
As I conclude this lesson of God s sovereignty, I re-emphasize that control, authority and presence are the main Biblical concepts that explain the meaning of God's Lordship and his sovereignty.This article deals with God s Sovereignty