March 14th, 2018
Posted by athanne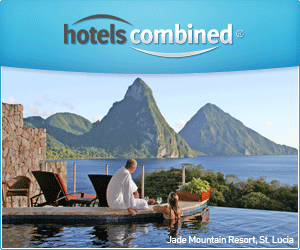 Below is information on E-commerce. It includes the types of ecommerce, the advantages of e-commerce and the Disadvantages of e-commerce.
Definition of E-commerce
E-commerce is the process of buying or selling of goods and services where part if not all of the commercial transaction occur over electronic transaction media that is media.
 Types of E-commerce
There are various types of E Commerce. These include business to business, business to consumer, consumer to consumer, business to Government and mobile commerce. Business to business is one in which accompany deals with another company for business and exchange goods, products and services. Business to consumer is where companies sell it goods to consumers or trade with the consumers. Consumer to business is where consumer works for a certain company for business and the company buys from the consumer where the consumer has to price the trade. Consumer to consumer is where a consumer places bid and other consumers buy, here the website act as the intermediate to business. Business to Government is commerce between public and private sector. It refers to the use of internet public procurement, licensing procedures and other government related operations. Mobile commerce is the process of buying and selling of products, services through wireless.
Advantages of E-Commerce
It enable an individual to reach global market it create the demand of both national and international market as the business is not restricted to the geographical boundaries.
It gives the customer the opportunity to look for cheaper and quality product. with the help of electronic commerce consumers can easily research on specific and sometime even find out the original manufacturer and purchase a product at much less cost
Shopping online is more convenient and time saving than conventional shopping. Besides this people also come across reviews posted by other consumers about the product purchased from a particular website which can make purchasing decision.
It reduces the burden of infrastructure to conduct business thereby raising the amount of funds available for profitable investment.
It also reduces the marketing and advertising cost.
Disadvantages of E-Commerce
Internet has still not touch the lives of great number of people either due to lack of knowledge or trust. And a large number of people do not use the internet for any kind of financial transaction.
E-commerce is not suitable for perishable commodities
There is no guarantee of products quality
Mechanical failure can cause unpredictable effect on total processes
There is minimum chance of direct customer to company interaction; customer loyalty is always on a cheque
There are many hackers or attackers who look for opportunities and thus e-commerce sites are always prone to attack.
E-commerce vs E-Business
E-commerce is the process of buying and selling of goods and services over the internet. E-business covers online transaction but also extends to all internets based transaction with business partner, suppliers, and exchanging information. This online interaction is aim at improving or transforming business process and efficiency. Processes that Enhance the E-Business There are three primary processes that enhance the E-Business which include Production processes, Customer focused process and internal management processes Production processes include procurement ordering and replenishment of stock, processing of payment, and electronic links with suppliers and production control process. Customer focused process include promotion and marketing effort, internet processing of customer purchase order and payment. Internal management processes include employee services, internal information sharing, recruiting and video conferencing. Electronic application information flow between production and sales forces to improve productivity.
Benefits of E-Business
Expansion of customer based on growth and opportunity.
New distribution channel via the product and services
Access of customer is throughout
Improved and speed customer ordering
Enhance market industry on competitor intelligence accrued through information gathering and research activities.
There is reduced routine administrative task, free staffs to focus on more strategic activities.
Disadvantages of E-Business
One of the disadvantages of E-business is Security. There are still some people who don't think it's safe to buy online You may not receive what you believe you have purchased Things such as viruses may affect your website Social limitation –food sector has not benefited because customers do not look for food product on the internet
[youtube_video id="lWW5TAVQtLw"]
It is also costly.  E-business solution for optimization, upgrading computer system, training personnel and upgrading website requirement substantial resources are quite expensive. And thus information on E-commerce