February 8th, 2018
Posted by athanne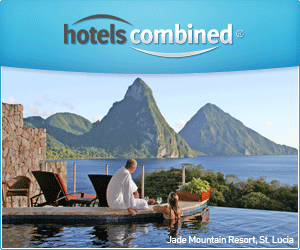 Applied Mathematics is a branch of mathematics that is applicable in other areas of study or courses such as engineering, business, accounting, economics, and production industry. Applied Mathematics uses the pure mathematics models and skills and applies them directly to the other courses in order to solve certain problems that only need the formulas. A student doing the courses that requires Applied Mathematics need to have a basic knowledge in pure maths and above all be good in mathematics, however it will be difficult of him or her understand even the major course because everything is on mathematics models. Business Training in Kenya has more articles in this field.
Divisions of Applied Mathematics
Applied Mathematics is professional skills that mathematicians have and uses them on practical problems. The practical area where the Applied Mathematics is used depends on an individual's career or the area of study, therefore creating a range of branches in Applied Mathematics. Differential equations and integration is used in courses such as economics in cost minimization and profit maximization, in cost accounting and engineering courses like for example the water engineering. Approximation theory which includes the representations, asymptotic models, variation and numerical analysis is part of pure mathematics, but has been used in subjects such as physics, mechanical engineering and computer science for practical purposes. Number theory is now part of Applied Mathematics used in cryptography, economics and qualitative analysis in the game theory application. Population model and statistics is one of the widely used Applied Mathematics which used in science, art and business areas of study. Population and statics is applied in practical life to conduct survey on parameter and derive a deduction from the results found on the population. This is important to both the biologists and the business people for success of their businesses. Other branches of Applied Mathematics is the industrial mathematics used to determine the mixing proportion of materials for product production, the computational mathematics applied in computer science and computer engineering, simulation used in machine usage and arithmetic used for calculation of variables in courses such as accounting.
Utility or importance of Applied Mathematics in practical life
Applied Mathematics has improved the learning of many subjects that could seem difficult to apply in the real life. Applied Mathematics very important in natural sciences and engineering since nearly 70% of units in this field is calculation and projects that require mathematics models in order to be successful. Game theories and social choice theory is part of Applied Mathematics that has made courses like economics to be more practical in a daily life. It is easy to solve practical economic or social problem with this types of Applied Mathematics. Development of computers and other courses that require computer knowledge has also made Applied Mathematics to be useful.

Should Applied Mathematics be a separate department form the pure math's
Applied Mathematics should not be separated from the pure mathematics department because it uses pure mathematics models. Another reason is because Applied Mathematics is growing each day as more courses are coming to market such as the actuarial science which requires mathematics model, therefore it will be difficult to sustain the upcoming courses if Applied Mathematics becomes independent. It is important for Applied Mathematics to remain in the pure math's department for the sake of growing models.
Conclusion in Applied Mathematics
Applied Mathematics is a branch of pure mathematics that is used in the real life situations and in courses that require mathematics models in solving of problems. There are several branches of Applied Mathematics determined by the area of its application. There are many new areas and problems that require Applied Mathematics.